EDWIN LEGRAND JACOB
Born 14th March 1853 - Died 26th April 1901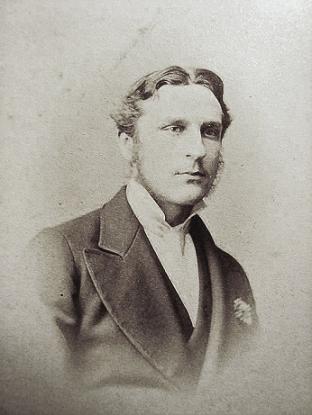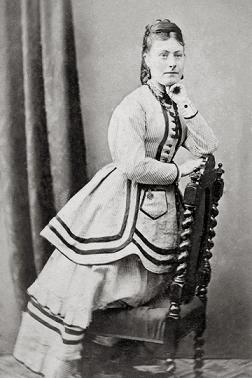 The youngest son of Lt-Col William Jacob, he was born in Croydon on 14th March 1853, a year before his father died, and was brought up by his uncle Philip Jacob, as were his brothers Samuel Swinton and John. He addresses him as 'My Dear Father' in a letter written from New Zealand on 18th September 1874. He died in Palmerston North on 26th April 1901 and was buried on 30th April (Manawatu Times, Vol XXVI, Issue 7210, p2 and Manawatu Standard, Vol XL, Issue 6992, p3 & Death Certficate). He married Jessie, the daughter of Dr John Kersley Lipscombe and Jessie Moore, who was born c 1849 and died on 24th September 1928 in Wellington (Evening Post, Vol CVI, Issue 64, p1 & Death Certificate). At some stage they settled into a new house called Park Hill, in Marton, New Zealand. They had children:
Some letters of his give an insight into his life in New Zealand. He received, amongst his wedding presents, a piano, which he states arrived safely and without having to be re-tuned. His family did think this rather strange and that a more practical present might be appropriate, but in the event a piano is what he got. He was looking forward to the arrival of an old friend from Wellington College, Lord Henry Phipps, who was thinking of settling in New Zealand.
His cousin Edith writing on 22nd April 1875 states that Edwin says he had been ill with the pleurosy. The doctor charged £2-2-0 for each visit!! I don't know how far he had to come. Edwin was getting better and the letter was a very happy one. He had found comfort in having a wife to nurse him. He has got his house quite nice.... 4 rooms furnished besides the kitchen.....and a spare room which is to be furnished in time.....
In 1878 he is shown as farming in Upper Tutaenui, Marton (Wise's New Zealand Post Office Directory). He would appear to have given up farming, for in 1890-1 his address is given as the Clarendon Hotel, Waverley (ibid). In january 1891 he bought the lease to the White Hart Hotel, New Plymouth, from William Walker for £1500. In May 1893 he secured a lease on it in his name for the term of 10 years and at the yearly rent of £306. On 31st May 1897 he sold his lease to Audus Raynes for £300. In 1900 his address was South Road, New Plymouth, and in 1901 the Princess Hotel, Palmerston North. One wonders how life treated him.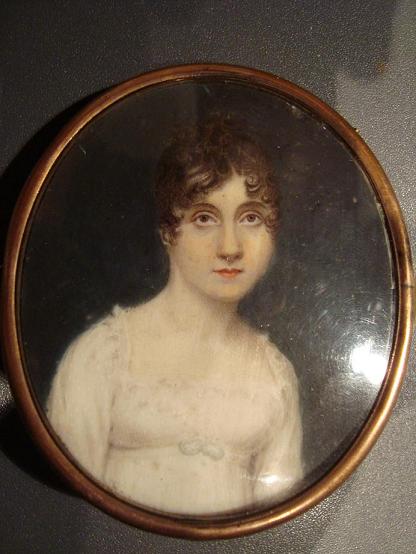 Miniature portrait of Jessie Lipscombe aged 20
Jacob MSS (Correspondence, pedigrees)
Information kindly supplied by Rosemary Shivnan, Alexander Turnbull Library, National Library of New Zealand, Wellington, NZ.
Butler, F.B., Changing New Plymouth, pp32-33.
Information supplied by Thomas Patrick Jacob (Manawatu Times Newspaper).
Miniature painting of Jessie Lipscombe courtesy of Thomas Patrick Jacob.