REVEREND DR GEORGE ANDREW JACOB DD
HEADMASTER OF CHRIST'S HOSPITAL
FELLOW AND TUTOR OF WORCESTER COLLEGE OXFORD
Born 16th December 1807 - Died 7th May 1896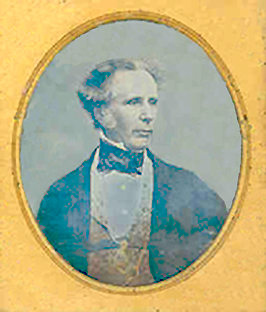 He was the fourth son of Reverend Stephen Long Jacob and Eliza Susanna, the eldest daughter of Reverend James Bond, vicar of Ashford, in Kent. He was born at Exmouth on 16th December 1807, and died at Teignmouth, Devon, on 7th May 1896. On 17th July 1832 he married Susanna, daughter of Reverend Simon Pidsley, vicar of Crediton and Uplowman, in Devon. They had children:
1

Edward Long MRCS

, born 8th October 1833, died 25th May 1905.

2

Susanna Mary

, born 6th December 1834.

3 Eliza, born 9th February 1836, buried 13th December 1913. She married her cousin

Major-General William Jacob

.

4 George Herbert, born 21st October 1837, died 25th February 1838.

5 Henrietta, born 21st November 1838, died 7th June 1900. She married

Reverend William Penrose Woollcombe

.

6

George Adolphus

, born 21st August 1840, died 9th April 1918.

7 Fanny, born 28th October 1841. She married

Hunter Henry Murdoch

.

8

Henry Priestley

, born 4th July 1844, died 11th October 1894.

9 Anne Mary, born 3rd April 1846. She married

Reverend James Henry Blackman

.
George was educated at Exeter Grammar School, subsequently attended Worcester College, Oxford, where he read classics and obtained a first. He later became a fellow and tutor of the college. In 'Our Memories, Shadows of Old Oxford', No 6, May 1890, J R Bloxam, later provost of Magdalene College, writes: "Jacob with his plodding and cleverness contrived to get a first class in classics. A satyrical poem written at the time has the line: "Plodding Jacob with his whiskers bold...". George was ordained priest in 1832, and DD in 1852.
He was headmaster of Bromsgrove Grammar School (1832-1842), a principal of the Collegiate School in Sheffield (1843-1853), and headmaster of Christ's Hospital, then in the city of London, from 1853 until his resignation in 1868. In 1846 he was a member of the College of Preceptors, as also president of the same 1853-1856, and Dean in 1859-1873.
It may seem a little incongruous, but he had considered a career in the army. A letter from his father Stephen Long Jacob to his son Herbert in India, dated 30th August (1823?) states ...We have had no letter from Mr Minet: All hopes of a cadetship for George are now at an end; and he will most probably go to Oxford for which he is well qualified...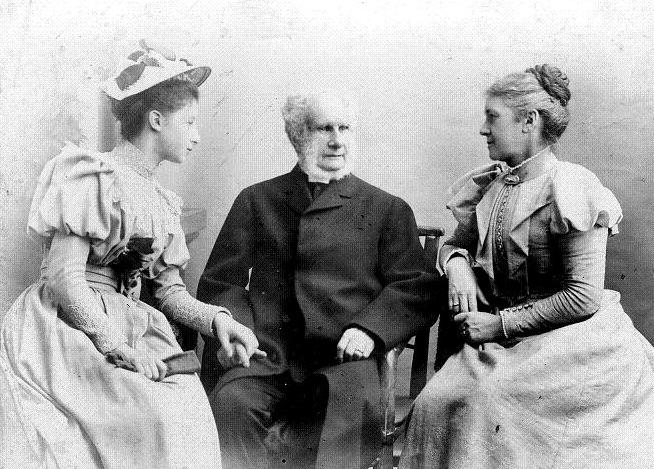 He suffered from ill health in middle age, and this continued until his death. Edgar Jacob, later Bishop of St Albans, writes to his father Philip on 31st May 1868: I have made the acquaintance of a late fellow of Worcester.. about whom Dr Jacob wrote to you. I like him very much. I got to know him through Sir John Kennaway who gave me an introduction to him and I went with Lewis Kennaway to call......he had some very old pictures in his house by old masters for one of which by Bellini he has refused £8000. He told me that Dr Jacob's health was very bad (have you heard of it?) and he feared that Dr Jacob would have to give up the school soon. He had taken to sleeping at Eliza's and coming in every day to school, for the sake of his health, but it does not seem to be mending satisfactorily. The headmastership is worth only about £800 or £900 a year – much less than it ought – so that he can't have saved much money. Mr Jackson had told me he had once made efforts to get preferement for Dr Jacob and he very much hoped he might get a stall or a good living. I quite agree with Mr Jackson that the headmastership of a large school like Christ's Hospital has claims on the public.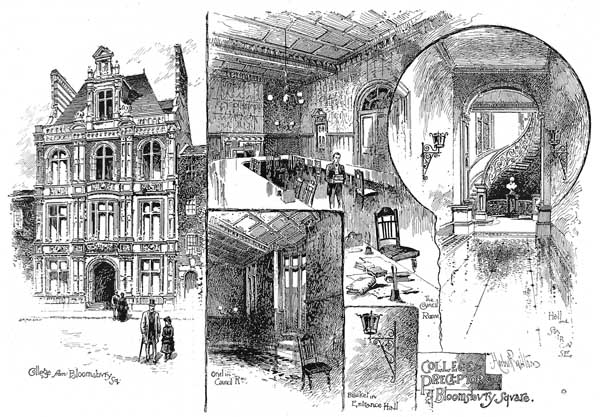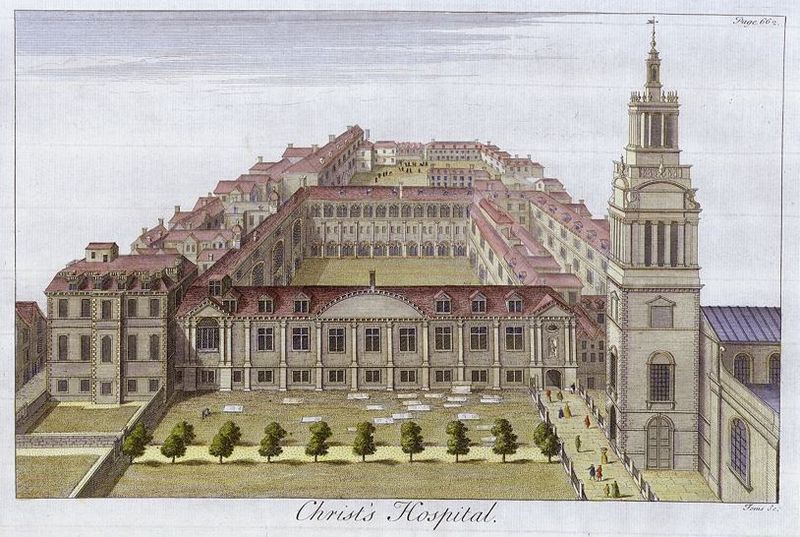 Engraving of c 1770 by Toms.
He sent Jackson a draft of the new Oxford Reform Bill, which he states is truly tolerably revolutionary. In it is contained the suggestion that stalls or livings annexed to headmasterships should be secured. Nevertheless, George wrote a number of books for which he must have received a reasonable income, particularly as some of them ran to many editions. He also gave lectures on a wide range of topics and again, these would have been remunerated.
For a detailed account of his time at Christ's Hospital, please read Ken Mansell's excellent and scholarly book "Christ's Hospital in the Victorian Era" © The Ashwater Press, 2011.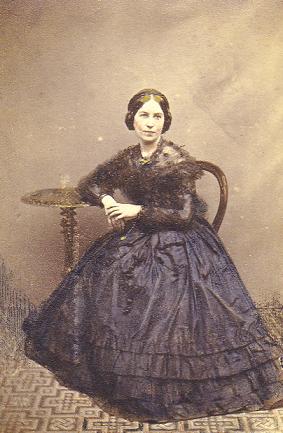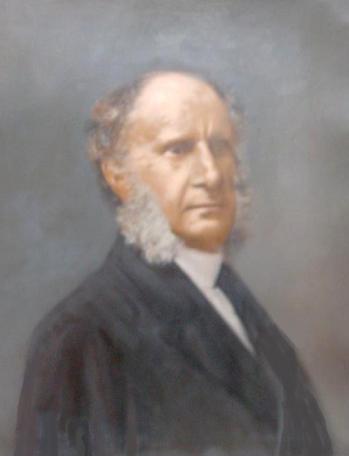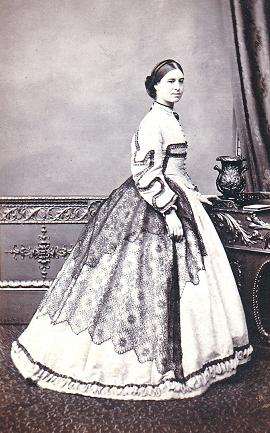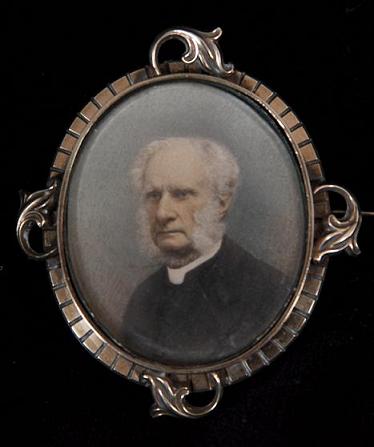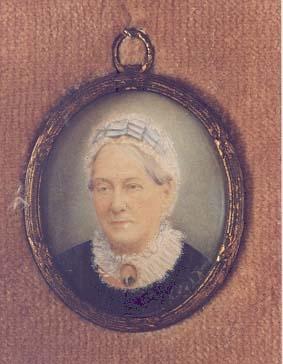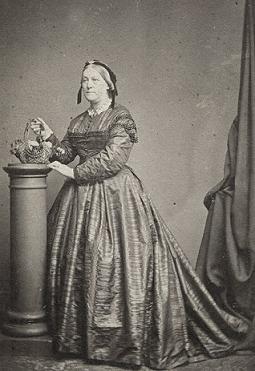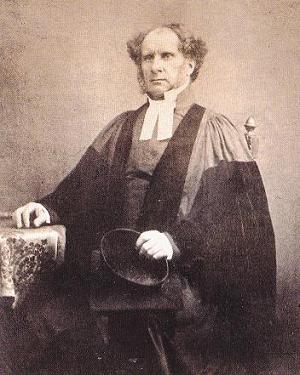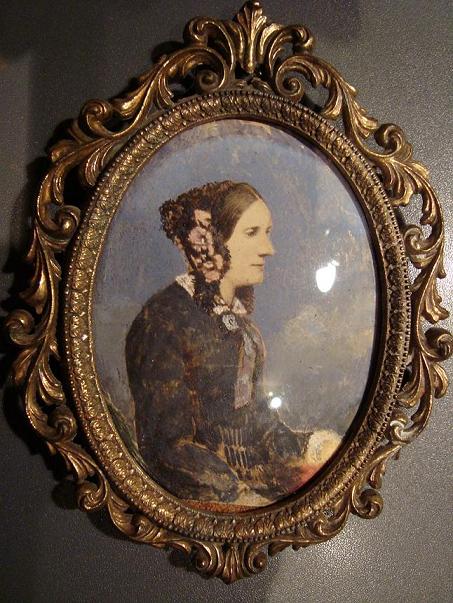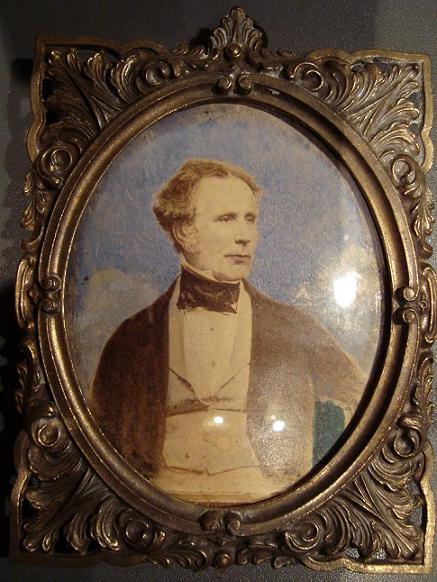 Miniature paintings of Susanna Pidsley and G A Jacob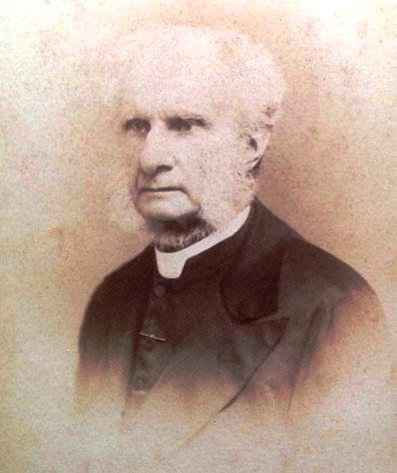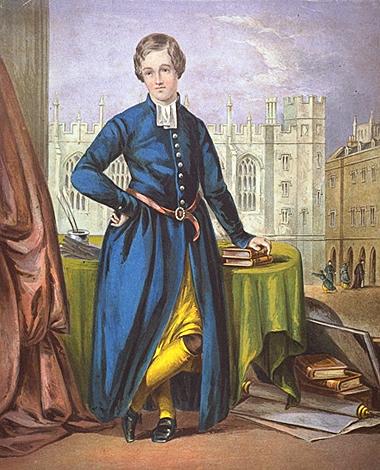 Pupil of Christ's Hospital, Lithograph 1854
The author of a great many books and pamphlets, largely relating to religious matters, his Greek and Latin primers will be remembered as the scourge of many a schoolboy.
Letters to George Adolphus his son, as also from Amos Abbott to Adolphus, have been published in 'A Victorian Pedagogue and his Circle', by Clive Jacob (The Jacob Private Press, © 2002).
Links: