COLONEL HERBERT BRUCE JACOB
Born 11th June 1841 - Died 1916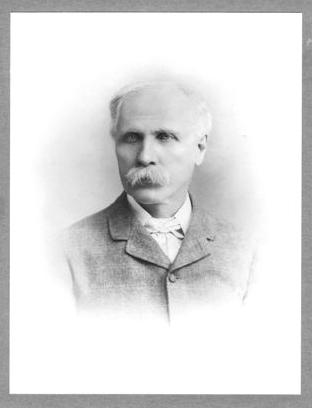 A son of Major-General Herbert Jacob, he was born at Belgaum, Maharashtra, India on 11th June 1841, christened on 30th July of that year and died in 1916. He married twice. His first wife was Agnes Allardyce, who was either born or baptized on 24th December 1842 and died at sea on 20th October 1881; they married at Belgaum on 13th September 1862 and had children:
1 Herbert Sydney. He married Florence Robertson.
2 Agnes Helena Graham, born 11th June 1866, baptized at Maharashtra, India on 6th July 1866.
3 Isabel Maud.
4 Hilda Amy.
Secondly he married Agnes Kate Dunn at Bombay on 17th November 1882. She was born on 7th February 1863. She was the daughter of Edward Winterton Dunn, born 24th Septmeber 1827 at Tamil Nader, died 15th March 1889, and Catherine Ann M Ireland, born 6th May 1837, died 5th October 1905. They married 12th April 1856.
Agnes and Herbert had children:
1 Evelyn Winterton Bruce, born 1885, died in infancy.
2 Elaine Mabel, aged 16 in 1901. She married Ernest Ferdinand Oppenheim, Indian Civil Service.
3 Lieutenant-Colonel Rupert Montague MC, KPM, born 1886, killed in Burma in 1943.
4 Beatrice N, aged 13 in 1901. She married G Cavalier
5 Cyril Vivian, born in 1889.
6 Charles de Lisle, aged 9 in 1901, he died in the same year.
7 Phyllis M, born in 1894
On 6th July 1861 he is shown as being a Lieutenant in the 24th Native Infantry (Indian Army), to which he was appointed 1857. The Census of 1901 describes him as being of the Madras Staff Corps.
Glacott and Jacob, History of Families of Jacob, Dublin, 1875.
TC & EC Jack, The Plantagenet Roll of the Blood Royal, The Anne of Exeter Volume, London 1907.
Jacob MSS (Pedigrees and Correspondence)
Family Bible of Major-General Herbert Jacob
Census of England 1901.
Photograph by kind permission of Michael Jacob