Sydney had a refreshing outlook on life, for a Jacob of his day that is, and this is expressed in his skeletal autobiography 'Favour for Fools in a Decadent Empire', privately printed in ca 1965. The book makes for difficult reading, written a little disjointedly, but presumably when he was of an advanced age. It portrays a man tortured by his upbringing, yet highly intelligent. He was a man born in the wrong age; he should have been born a generation earlier. He is someone I personally understand and relate to. I cite brief extracts from his book.
He spent the first thirteen years of his life in India, without receiving a formal education. An autodydact, he went on to educate himself thoroughly, as is witnessed by the many varied interests he had, some of which found expression in publications.
His father having converted to the Plymouth Brethren, he was sent back to England in 1890 to be educated at the sect's school at Cleveden in Somerset. He travelled to Britain on the same ship as his uncle Lionel Jacob and his aunt Minnie. The decision to send him to the Brethren school was to have a devastating effect on his life. He thoroughly hated it, and resented religious indoctrination for the rest of his life; his brother Alexis accepted the sect's teachings. His relationship with his father was not good, but Sydney gained a scholarship to University College London, and that on his own initiative. He majored in Mathematics. Antagonism towards his academic career on the part of his father, persuaded him to emigrate to America. He scraped together £5 with which to attempt this, but his mother came to Euston station to dissuade him of this course of action. It was suggested an arbitrator be found to mediate between him and his father; unfortunately for Syndey, the arbitrator was of his father's chosing.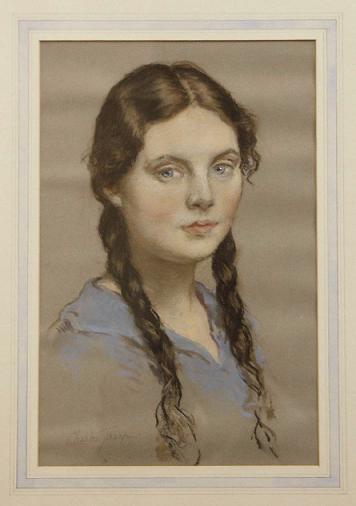 His two years at University College were more intellectually stimulating than his father found agreeable. His denouncements of his heresies became ever more violent. He insisited upon his son leaving the college, even though he had been awarded the Meyer Mathematics Scholarship, and soon afterwards the Andrews Classical Scholarship.
Sydney joined the Indian Civil Service and at the age of 23 and returned to India. His first posting was to Jullundur Division, where the Deputy Commissioner was a M W Fenton, later Sir Michael Fenton. Sydney's view that it was the duty of the British Government to develop the Indian peoples did not go down well. He joined the Indian Club which met with disapproval. Responsible for judging disputes at a magisterial level, he hit upon the novel idea of visiting the village where a dispute between two litigants had originated. After a talk in the presence of the village elders the guilty party usually readily admitted his fault. Again, this did not go down well with those in higher authority.
He met with the same sort of disapproval others did in that period. There are similarities between him and my grandfather Harold Fenton Jacob. India was changing, the Empire was changing; there was a drang for swaraj and ultimately independence, which was growing; the writing was on the wall. Yet the Empire at this time was administered by a new breed of civil servant. The days of John Jacob of Jacobabad, whom Sydney cites in his book, were gone.
In 1908 he was an Assistant Commissioner, and then in the same year he was posted Deputy Commissioner in Jhang, where he took over from Henry Harcourt. Sydney complains about the public school element in the Indian Civil Service, and not without foundation. If you had not attended one of the major public schools, your career path was very limited. You would not achieve promotion to the highest levels of the service. Meritocracy no longer ruled.
The Indian Army at this time was short of officers and he volunteered for the army and was posted to Quetta. But this did not last long and his service to the Civil Service was requested and granted.
The Amritsar Affair troubled him. In April 1919, when he called at the Deputy Commissioner's house on the morning of April 13th, he was astonished to find Miles Irving clad in a military tunic, with Lieutenant-Colonel's crown and star, and toying with a Sam Browne belt. He had temporarily been in the Indian Army Reserve, but had relinquished all military status on his return to civil duties. Irving then called General Dyer's hedquarters and they were told that General Dyer had fired on a mob and killed many. The official report to Sir Michael Fenton stated 200 were killed, although the final figure was adjusted to 379. Sydney volunteered to take the report to Lahore to Sir Michael Fenton. He felt the matter could have been dealt with in the courts, rather than by military action, if it can be described as such.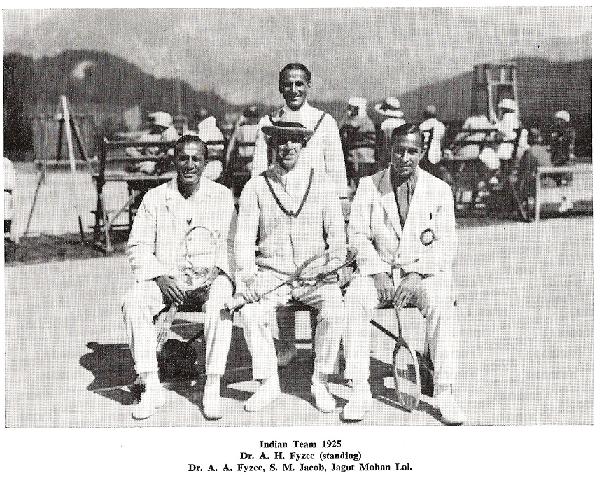 By now Director of Agriculture, he ultimately resigned this position and was then appointed Superintendent of Census Operations, a post he much enjoyed.
He was a good tennis player, and in 1923 he captained the Indian team that was to play Ireland in the Davis cup. When the team arrived in Dublin, B O Roe, whom Sydney regarded as very much a second rate player, arrived at the hotel and told him he had been appointed captain instead. Roe then wanted to replace Sydney with himself in the mens' singles, but was laughed out of court by the rest of the team. Sydney went on to beat Cecil Campbell, so he was vindicated. B O Roe then went on to accept a round of social engagement for the team. Thereafter he went on to play bridge at a late hour and as Sydney and Fysee had no car, they all had to await Roe's pleasure before getting back to the hotel. They were washed out the next day.
In 1924 he was again in the team and they went to Arnhem to play Holland. He also played in the 1924 Olympic team at the age of 44, quite an achievement even for those times. The days of the gifted amateur were over and he is critical of the professionalism creeping in.
In 1928 he went as a Civil Servant to Nigeria where he was involved in carrying out the 1931 Census of that country. He subsequently carried out a Report on Taxation and Economics in Nigeria in 1934. This was never officially published. There was antagonism towards its publication by the Government and Sydney published it subsequently at his own expense. He was asked to leave Nigeria in 1934. He went to Austria.
He arrived in Vienna soon after Schussnig had taken over as Chancellor from the murdered Dollfuss. He understood what many in this country did not, that the newly resurgent Germany posed a real threat to world peace. He had previously been in Dresden briefly, where he had got to know a number of SA and SS men, one whom he calls SS Jansen particulalrly well, thus gaining a good insight into Germany's real intentions.
He maintains in his book that the Austrians were not particulalrly pleased with the Anschluss. Film showing jubilant crowds cheering the occupying Germans marching through Vienna were, Sydney maintains, to a large extent doctored for propaganda purposes. Perhaps so, he was there at the time and witnessed much.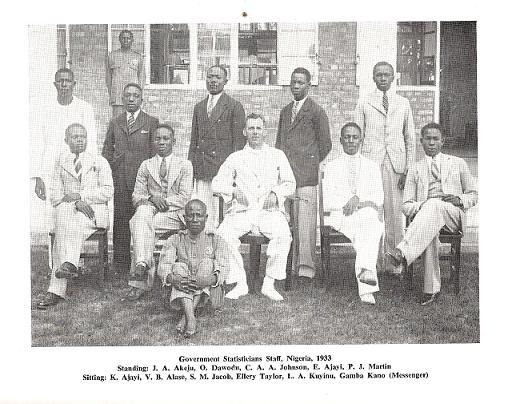 He returned to Britain in 1939. At the outbreak of war he heard that the Ministry of Food were looking for a Statistician. He applied and got the job. He discovered that food rationing was going to be established, without the ministry having the faintest idea of details of the population. The only person capable of supplying such information was the Registrar General, Sir S Vivian. He, greatly offended by letters from the Ministry of Food, refused to supply such information, and Sydney's superior Williams told him nothing more would be done about it. Sydney, however, cleverly blagged his way into seeing Sir Vivian, and after it was established that he knew a brother of his, who had been a police officer in India, the ice was broken and the information readily supplied. His superiors at the Ministry were however very annoyed at his ability to solve the problem. He had no idea what the potential recruitment in the armed forces was going to be. He went without further delay to his cousin Colonel Ian Jacob (later Lt-Gen Sir Ian Jacob), who was working directly under Churchill in Whitehall. He explained his requirements. Within a few days he had all the data he required. His innitiative cost him dismissal from the service!
He had no work to do during the war, other than home guard duties.
The above are but brief extracts from his book and are therefore of necessity imperfect in describing this fascinating man. Yet for me he was one of the more interesting Jacobs. His sister Edith, before she died, said to him: We, the two evil ones, are the last to die. Therefore we must be the most evil.
For Donald Lehmann's reminiscences about Sydney Montague Jacob, please click HERE.
For a copy of his book 'Favour for Fools in a Decadent Empire', please click HERE.
Sources: